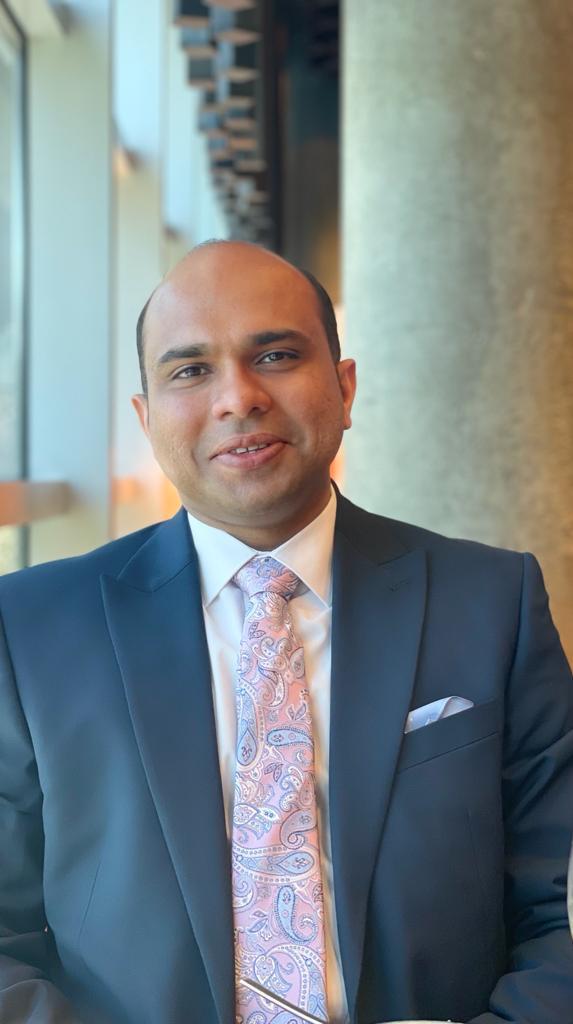 Dr. Affnaz Ahamed
Chairman and Chief Executive Officer
Global Nine Holdings India
"Nobody talks about entrepreneurship as a survival, but that's exactly what it is and what nurtures creative thinking. Running that first shop taught me business is not financial science; it's about trading: buying and selling." — Anita Roddick, founder of The Body Shop
Echoing the same thoughts, Dr.Affnaz Ahamed is the founder- chairman and CEO of global nine holdings India, an investment enterprise with interests in hospitality, healthcare and retail. Being a post graduate doctor (MD radio diagnosis), he graduated from one of the top colleges in India and has over a decade of experience in healthcare. However that didn't stop Dr.Affnaz from pursuing his calling in expanding his business into other fields.
Doctor always says that business was always a part of his life. It is in his blood. "Sometimes you are just born with a business attitude, and i sure was". Doctor believes that success to anybody should be a mind-set and not a destination. He goes on to add that "if you have the right mind-set, you should always believe that you are going to be successful no matter what."
Mr. Madhavan kutty
COO of Primedical Healthcare Services Pvt. Ltd.
General Manager (Operation) at Primedical Diagnostic
Mr. Madhavan kutty is the COO of Primedical Healthcare services pvt ltd and General Manager (Operation) at Primedical Diagnostic. An experienced Radiology Technologist, has more than 25 years of experience in Radiology Department.
Before joining, Primedical Mr. Madhavan kutty was the Radiology Manager in Renai Medicity Prior to that he was the Deputy Chief Technologist in Radiology Department for Amrita Institute of Medical Science Ernakulam.
Mr. Madhavan kutty holds a Bachelor's Degree in Radiology Imaging, from Vinayaka Missions University, PG in Public Administration from Annamalai University and MBA in Hospital Administration from Bharathiyar University.
DR. Ghaniya K C Affnaz Ahamed
Vice Chairman And Executive Director Global Nine Holdings India
CEO And Medical Director At Primedical Primedical Healthcare Services Pvt. Ltd.
"What I wanted was to be allowed to do the thing in the world that I did best–which I believed then and believe now is the greatest privilege there is. When I did that, success found me." — Debbi Fields, the creator of Mrs. Fields.
Not to be fooled by her charming self and bubbly attitude to life Dr. Ghaniya K C Ahamed is not your run-of-the-mill medical professional. She also wears many other hats, including one of a successful woman entrepreneur. For her, the move from the world of medicine to entrepreneurship started early in 2018 when she decided to foray into primary healthcare and pathology services space through her standalone brand "Primedical".
After having established the brand over the past two years now doctor Ghaniya driven by her obsession with women empowerment, is busy launching her next venture MOMZCART – a premium baby products and clothing brand.
/ {{currency.regularMarketChangePercent.toFixed(2)}}%
/ {{currency.regularMarketChangePercent.toFixed(2)}}%